UFS online registration dates 2023-2024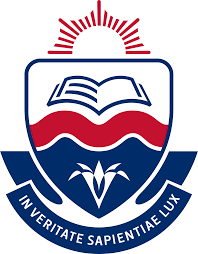 UFS online registration dates
About University of the Free State
The University of the Free State (UFS) has a long history as one of South Africa's oldest and most prestigious institutions of higher learning. It began as the Grey University College in Bloemfontein in 1904 with six students studying in the Humanities. Today, it is a multi-campus institution with two diverse campuses in Bloemfontein and one in Qwaqwa in the scenic Eastern Free State, with over 40 000 students in its seven faculties, an increasing number of international students and associates, and ever-expanding scope of active involvement in and contribution to its surrounding communities.
For the last 117 years, the UFS has produced exceptional graduates who have made their mark in a variety of fields. What distinguishes the university is its comprehensive student assistance efforts, which have enabled it to achieve some of the greatest success rates in the country. Providing pupils who are in great demand in the global employment market is still a key goal. An established network of industry partners, strong engagement with the public and commercial sectors, and a constant process of transformation and curriculum renewal all contribute to the production of highly employable graduates.
UFS online registration dates 2023-2024
Dates to remember for online registration:
Senior students can enroll online from January 10 until January 31, 2023. (Only available to the Faculty of Health Sciences)
Senior students can seek academic assistance and enroll in classes online from January 17 through February 18, 2023.
Honors students will begin their lectures on January 31, 2023. (Unless it is communicated differently)
First-year students can register online from January 31 through February 18, 2023. (Only available to the Faculty of Health Sciences)
First-year students will be able to receive online academic counseling and registration from February 1 through February 18, 2023.
The first day of courses is scheduled for February 21, 2023.
Return to campus in 2023 and information on necessary vaccinations:
All workers registered students, and visitors who have not been vaccinated must upload a negative SARS (COVID-19) PCR test here on a weekly basis, or have a Vaccination Exemption Committee granted an exemption, to get access to campus after February 14, 2023. If you've been vaccinated and your vaccination certificate has been uploaded to the UFS system, you'll get entry to campus using a permanent QR code and your staff/student campus access card. More information on the 2023 return to campus, the COVID-19 Regulations and Required Vaccination Policy, and the new campus gate screening process may be found here: https://www.ufs.ac.za/return-to-campus
 RELATED LINKS
UFS online Registration
UFS online Application Status
UFS online Courses
How to Apply UFS online
UFS online application dates
CLICK HERE TO READ MORE