UFS online Courses 2023-2024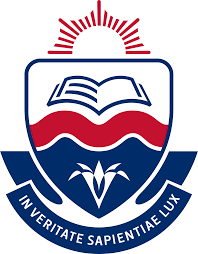 UFS online Courses 
About University of the Free State
The University of the Free State (UFS) has a long history as one of South Africa's oldest and most prestigious institutions of higher learning. It began as the Grey University College in Bloemfontein in 1904 with six students studying in the Humanities. Today, it is a multi-campus institution with two diverse campuses in Bloemfontein and one in Qwaqwa in the scenic Eastern Free State, with over 40 000 students in its seven faculties, an increasing number of international students and associates, and ever-expanding scope of active involvement in and contribution to its surrounding communities.
For the last 117 years, the UFS has produced exceptional graduates who have made their mark in a variety of fields. What distinguishes the university is its comprehensive student assistance efforts, which have enabled it to achieve some of the greatest success rates in the country. Providing pupils who are in great demand in the global employment market is still a key goal. An established network of industry partners, strong engagement with the public and commercial sectors, and a constant process of transformation and curriculum renewal all contribute to the production of highly employable graduates.
UFS online Courses 2023-2024
Options for programs and courses
Please keep in mind that NSFAS funds Higher Certificates, but not if you fail a module or are a repeater. If you are a repeater, you must pay for your own schooling. NSFAS does not sponsor the University Access Programme (UAP) at Oudtshoorn.
The following regions are represented by the programs (option availability varies by region):
Bloemfontein South Campus
Goldfields TVET College in the Moruti House in Welkom
Motheo TVET College in Bloemfontein
Flavius Mareka TVET College in Sasolburg
Maluti TVET College, Bethlehem Campus
Maluti TVET College (Phuthaditjhaba), Kwetlisong Campus

COURSES  OFFERS
English as a First Additional Language plus ONE of the following subjects: Life Skills, Mathematics, Social Sciences, or Technology and Natural Sciences.
Senior Phase
English First Additional Language
Economic and Management Sciences Life Sciences
Life Orientation
Mathematics
Social Sciences
Natural Sciences
Further Education and Training Phase (FET)
Life Sciences
Mathematics
Mathematics Literacy
Physical Sciences
Accounting
English First Additional Language
Campuses
Bloemfontein Campus
Qwaqwa Campus
South Campus
 RELATED LINKS
UFS online Registration
UFS online Application Status
CLICK HERE TO READ MORE